Do You Have An Environmental Health Concern? We Can Help!
Air Quality Testing, Mold Testing and Mold Remediation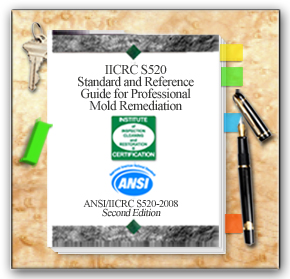 We bring over 15 years of air quality testing, mold testing and mold remediation to both commercial and residential sites throughout New York, New Jersey and Connecticut.  We are Board Certified in Mold/Microbial Inspections and Remediation. Our environmental experience in conjunction with strong construction knowledge allows us to offer our clients the most detailed information concerning their construction defects in order to eliminate the source which produced contamination as well as the removal of the contamination itself.
All mold inspection and abatement procedures are performed under strict guidelines as set forth by industry standards (IICRCS520 2nd edition). It is our purpose to inform our clients with the most amount of information so that sound reasonable solutions can be made.
As the world around us changes, so must our adaptation to the overwhelming pollutants which are in our indoor air quality.
AM PM Environmental is proud to train other companies in mold removal, mold and air quality testing!
Moisture and Mold Problems: Preventing and Solving Them in Your Home
Symptoms Of Mold Sickness, Symptoms of Mold Exposure, Mold Symptoms
More health related materials can be found under Health Risks.
AM PM Environmental :: Experts in mold removal, consulting, analyzing, testing, investigating and remediation in New York, New Jersey and Connecticut
"Before I even bought my dream home, I had AM PM Environmental come to assess the mold situation. There was a massive problem with the home that even I could see, but AM PM assured me they could completely clear it up and make it safe for my family, and they did just that. They were extremely thorough and went above and beyond for us…a rarity these days."
"Mitchell Peligri was an asset to our company during the years of 1996 through 1998. He performed many roles for the company. His responsibilities included maintaining a construction crew in the renovating of commercial buildings. He is a person of good integrity and it is our pleasure to recommend him as a professional in the construction trade."
"I would like to express my gratitude to Mitchell Peligri for speaking with our first year apprentices. The class he spoke to had approximately sixty students, with the program lasting in excess of one hour. The topic was Water Damage and Mold Awareness. The class was very informative with an active question and answer session in its conclusion."
"Mitchell Peligri willfully at no cost, had donated his time and experience in approximately seven classes each for 45 minutes to one hour long. The classes he spoke in contained approximately 20 – 30 people. This topic was water damage mitigation and mold awareness. Classes were held during April and May 2006."
"I would like to thank you for taking the time last summer to speak to our association regarding mold and its associated health risks. I believe that the dozen or so companies in attendance represented a large percentage of the roofing market in our county, as well as some of the largest remodelers.

I thought your comments on the correct method of mold remediation were very informative. The information you provided regarding testing and health risks were valuable indeed."
"This letter acknowledges that Mr. Mitchell Peligri participated as a guest lecturer for National Asbestos and Environmental Training Institute, Inc. (NAETI), September 28, 2005 the third day of a 4-day course entitled, "Investigation and Solving Indoor Air Quality Issues". Mr. Peligri demonstrated moisture mapping and Personal Protective Equipment (PPE). Mr. Peligri's participation was Pro Bono."
"Mr. Peligri was very professional and was not an alarmist. He explained, in detail, to my wife and I exactly what the process was and the safest, quickest and most efficient way to handle our problem. Don't look any further than AMPM. This is the company to use."
AM PM Environmental…Specializing in Mold Removal, Mold and Air Quality Testing
AM PM Environmental

 offers many years of indoor air quality experience for both commercial and residential sites throughout New York State, New Jersey and Connecticut. We are Board Certified in Mold/Microbial Inspections and Remediation.