Our Services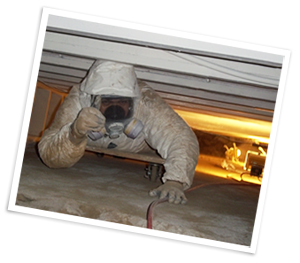 AM PM Offers the Following Services:
Mold/Fungi investigating and consulting
Mold/Fungi remediation
Air sampling for testing and analyzing for airborne pollutants
Asbestos testing and removal
Lead testing and removal
Formaldehyde testing and removal
Restoration of remediated areas with mold resistant products/low VOC's
The use of mold/fungi resistant products and antimicrobial coatings to repair structures
Particulate measurements by means of Lighthouse 3016 Particulate Meter
Infrared Camera offering state of the art thermography detection of water migration
On staff toxic mold litigation professional
Duct cleaning
Restoration of remediated areas under full containment and HEPA filtration in order to reduce construction debris upon reinstallation of building materials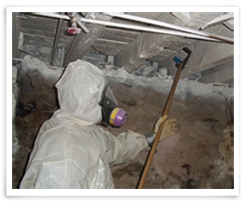 Indoor Air Quality Solutions
AM PM Environmental offers many years of indoor air quality experience for both commercial and residential buildings. We seek out the newest technology to provideour clients with a healthier environment. AM PM Environmental offers our clients mold remediation and restoration using fungi/moldresistant building materials low on volatile organic compounds. We will provide a comprehensive evaluation of possible fungi/mold, bacteria, allergens and other pollutants by means of investigation. A visual analysis and air and surface sampling, particulate measurements, moisture mapping, micro inspection cameras and infrared technology providing thermographic data. By the use of some or all of the information gathered evaluation of the data will take place in order to evaluate the presence of any indoor air pollutants.
The collection of air or surface sampling will be sent to an AIHA Environmental Microbiology accredited Laboratory named EMSL Analytical, Inc.
A board certified microbial investigator will perform a site survey of the interior and exterior of the dwelling. This technician will use some or all of the above mentioned collection devices to detect suspect locations where possible fungi/mold may exist.
A comprehensive evaluation which will include our findings, possible causes, means of reversing the condition and the costs associated if necessary will be in a detailed written format using strict confidence between client and AM PM.
Methods and Treatments

AM PM Environmental will take many different steps, depending upon the severity of the problem, if there is one, by conducting an indoor air quality investigation:

By means of walk through and inspection.
Collect information.
Testing if required.
Results of investigation based on testing data.
Develop hypothesis.
Remedial action, if necessary, and costs associated with it.


For more information, call us at:
845-558-1373 | 631-873-5098 | 201-994-9056 | 718-644-9789 | 203-969-8153
Owners answers all calls 24/7