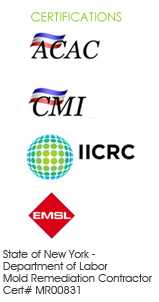 Middlesex County, CT Mold Testing & Removal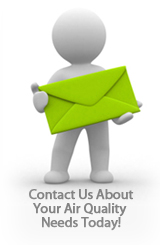 AM PM Environmental specializes in indoor air quality issues including mold/fungi, bacteria and volatile organic compounds and other odors association with poor indoor air quality in Middlesex County, CT. AM PM Environmental is certified by the highest governing body acknowledged in the United States.
AM PM Enviornmental is board certified by the Amecian Council for Accrediation and Certification (ACAC). ACAC offers the ONLY indepdently-accredited certification in the indoor air quality industry.
AM PM Services Offers the Following Services in Middlesex County, CT:
Mold/Fungi investigating and consulting
Mold/Fungi remediation
Air sampling for testing and analyzing for airborne pollutants
Asbestos testing and removal
Lead testing and removal
Formaldehyde testing and removal
Restoration of remediated areas with mold resistant products/low VOC's
The use of mold/fungi resistant products and antimicrobial coatings to repair structures
Particulate measurements by means of Lighthouse 3016 Particulate Meter
Infrared Camera offering state of the art thermography detection of water migration
On staff toxic mold litigation professional
Duct cleaning
Restoration of remediated areas under full containment and HEPA filtration in order to reduce construction debris upon reinstallation of building materials


For more information, call us at:
845-558-1373 | 631-873-5098 | 201-994-9056 | 718-644-9789 | 203-969-8153
Owners answers all calls 24/7